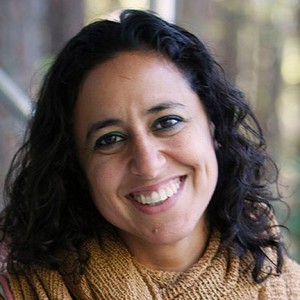 Founding Director: Janell Kapoor is an avid mud mama, community catalyst, systems strategist and designer, and motivational speaker on our 'modern indigineity'. Janell is founding director of Ashevillage Institute & Sanctuary, Kleiwerks International, Whole Earth Summit, and Permaculture School. Since 1997, she led hands-on natural building trainings for people from over 52 countries, helping to catalyze regional resiliency movements among hundreds of thousands of people across Southeast Asia, South America, and Turkey. Janell designed the transformation of her home site, a former crack house junkyard, into a beautiful, thriving eco-urban permaculture oasis, the Ashevillage Sanctuary, in Asheville, NC.
---
Online Strategist: Stacey Murphy is a radical systems designer who brings to Ashevillage her vision of creating whole human communities. Founder of BK Farmyards and Farmyard Bootcamp, Stacey's background is in forging innovative community partnerships, while designing integrated and healthy systems, including abundant local food harvests. She has initiated urban farms and CSA's, curated online and on-the-ground agricultural and entrepreneurial trainings, and co-created hands-on, holistic food systems classes for high school students in Brooklyn, NY. As a real foods advocate, Stacey has been featured in Family Circle, on Martha Stewart Radio, and on David Letterman.
---
Contact: You can reach us at info@ashevillage.org.