Listed alphabetically by first name.
Alan Muskat is author of Wild Mushrooms: A Taste of Enchantment, and is known as the Mushroom Man to thousands of fungi fans. He has popped up on Bizarre Foods with Andrew Zimmern, The History Channel, PBS, and in The New Yorker, Southern Living, and Country Living. He's even preached on Voice of America. A graduate of Princeton University, Alan supplies nearly 400 pounds of wild mushrooms a year to over 30 local clients including the Biltmore Estate, The Grove Park Inn and Richmond Hill Inn.
Andrew Goodheart Brown is a consultant for ecological agriculture in Central & South America, Europe, Africa and Asia. With a Masters in Sustainable Use of Natural Resources, Andrew is a Permaculture teacher, an endangered species observer and field biologist, and teacher of natural food cuisine. He shares a permaculture homestead with lush gardens, orchard, craft gallery, small home brewery and broom-making shop with his partner, Chiwa.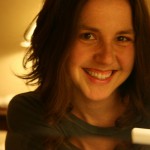 Ashley Cooper, M.Ed. is the Creative Catalyst for Mycelium. Guided by her insatiable curiosity and reverence for life, Ashley creates experiences where learning ignites and meaningful action takes root. She has a gift for facilitating groups and cultivating environments where people feel inspired to be genuine and actively participate. In communities and organizations, Ashley builds bridges and connects ideas, resources and people. She has worked in a variety of settings from organizational strategic development with foundations and non-profits to curriculum development and programmatic implementation in schools. Ashley has produced and facilitated intimate community events and collaborated on large initiatives, such as Seeds of Compassion, a five-day event with the Dalai Lama, Desmond Tutu and other leading scientists.
Bill Whipple is a fruit orchardist, homesteader, community volunteer, Vaudeville performer, and new papa to baby –x–. Bill runs the Barkslip Fruit School and organizes stewardship of the five edible parks in Asheville, with an emphasis on community building and outreach to schools. Bill also runs his own micro-nursery and urban permaculture site, and pear orchard genome demonstration orchard on his farm in West Virginia.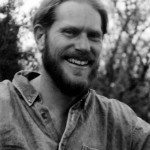 Brad Lancaster is a guest instructor with Ashevillage. He is the author of the award winning books Rainwater Harvesting for Drylands and Beyond, Volume 1 and Volume 2. In addition, he's a permaculture teacher, designer, consultant, and co-founder of Desert Harvesters. Brad has taught at the ECOSA Institute, Columbia University, University of Arizona, Prescott College, Audubon Expeditions, and many others. He helps design integrated water harvesting and permaculture systems for homeowners and gardeners. Best of all, Brad practices what he preaches — living on an eighth of an acre in Tucson, Arizona, where rainfall is less than 12 inches annually, Brad harvests over 100,000 gallons of rainwater a year, and has created an oasis in the desert by directing this harvested rainwater not off the property and into storm drains, but into living air conditioners of food-bearing shade trees, abundant gardens, and a thriving landscape that includes habitat for wildlife.
Brandee Boggs is a North Carolina native with a degree in Land Use Planning and Policy. She co-founded Asheville/Buncombe's Food Policy Council with the goal of making the city and county food secure. Brandee has been the Director of the Student Environmental Center at UNCA, and currently serves on the Blue Ridge Sustainability Institute's Leadership Board, Asheville City's Tree Commission and GroWNC's Land Use Committee.
Chuck Marsh has been a guest instructor for our Permaculture Design Courses since we started. A pioneer in ecological landscape design and consulting practices, Chuck is the founder, president, and senior designer for Living Systems Design, and founder of Useful Plants Nursery. He has over 35 years of experience working with the plants, soil, water, climate and people of North Carolina to design and install place appropriate, productive, and sustainable landscapes. Chuck's has worked in the wholesale and retail nursery business as well as landscape gardening and landscape contracting businesses. His current focus is teaching people about edible landscaping, biological economics, and Permaculture Design, which he does locally, nationally and internationally; growing edible and medicinal plants for present and future abundance; and consulting with homeowners and landowners to design and create beautiful, productive, resource conserving landscapes that celebrate and deepen our connection to the natural world.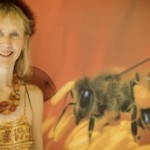 Debra Roberts is a Master Beekeeper and Natural Beekeeping educator, mentor and writer. She is Vice President of The Center for Honeybee Research; co-founder of Holy Bee Press; a Founding Mother of The College of the Melissae: Center for Sacred Beekeeping in Ashland, OR; bee mentor for Hamaatsa, an indigenous learning center in the Southwest; and last, but not least, a bee steward, rather than keeper, who is utterly devoted to the well-being of honeybees.
Dylan Ryals-Hamilton teaches permaculture in Asheville and throughout the southeast. He is an active member of Transition Asheville, the Asheville-Buncombe Food Policy Council and the Buncombe Fruit and Nut Club. He is the co-founder of Permaculture In Action, an education model emphasizing hands-on implementation of permaculture design. He enjoys exploring ways to apply permaculture principles to culture repair and community collaboration.
Erin Sojourner Agostinelli's background as a successful farmer and certified health practitioner make her  a perfect candidate to bring forward agriculture practices that promote the health of our planet and our bodies. She lives in Asheville, NC with her husband and two daughters. In between raising a family, she co-authors grants for research and education for biodynamic crops and connects with farmers and leaders in the sustainable farming industry.
E.V. von Seldeneck founded and owns Mantis Gardens since 2001. With a Bachelor of Science in Biology, and as a NCAN Certified Plant Professional and Registered Landscape Contractor, E.V. creates beautiful outdoor environments for homes and businesses using environmentally sustainable methods. In 2010, she started a micro-neighborhood farm at the end of her street with vegetables and fruits, bees, chickens, and dreams of goats.
Eva Rose Edleson is co-author of Build Your Own Barrel Oven, and co-founder of Firespeaking, based out of Eugene, Oregon. Eva has been building for over 10 years, and was a founder of the nationally-recognized City Repair's annual Village Building Convergence in Portland, Oregon — an example of urban revival through the strengthening of neighborhood communities and the introduction of earthen building in the city landscape.
Ira Friedrichs teaches timber-framing through Ashevillage, as well as the national Timber Framers Guild, and at colleges in several states. His building career began next to his father, a stone and brick mason of 30 years. Ira's exploration of construction and carpentry led him to the wonderful world of timber framing. Through this craft, he has cut joinery from the hills of Vermont to the mountains of Costa Rica, and many locations in between. Ira currently lives in Asheville, North Carolina.
Jacquelyn Dobrinska is the co-founder and president of The Greater Asheville Yoga Association, and the director of The Alchemy of Transformation Holistic Wellness Coaching. As an accomplished yoga therapist, wellness coach and minister, she empowers people to feel healthy, vital, and on purpose. Jacquelyn shares tools for vibrant living at retreats, conferences and festivals, both nationally and locally. She coaches privately and teaches wellness therapies through the Integrative Health Department at Mission Hospital, Warren-Wilson College, and A-B Technical College, where she has been nominated twice for Continuing Education Teacher-of-the-Year.  She weaves together modern and ancient approaches to wellness, drawing from her experiences with: YogaRupa with Rod Stryker at the Himalayan Institute; Ayurveda with Mayatitandana; herbs and nutrition with teachers from the Wise Woman Tradition; Breathwork with Venus Rising; and Earth-Based Wisdoms from teachers in the Pachakuti Mesa and Native American Traditions. Jacquelyn is an accomplished writer, published in hundreds of newspapers and magazines across the Southeast.
Jamie Sparks is the Founder and Director of Herban Farmacy, Asheville's first Community Supported Herbalism (herbal CSA), which offers seasonal shares of herbal medicine and education to support the journey into the world of herbal medicine.  She is also a massage therapist, offering therapeutic body work with herbally infused oils created and blended by her own hands.  She earned a BS in Plant Biology at Ohio University, attended the Chestnut School of Herbal Medicine and worked with 7Song of the Northeast School of Botanical Medicine.  She continues to be in awe by the plants of the Southern Appalachia and is happy to call their home, her home.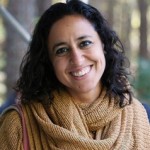 Janell Kapoor is the founding director of the Ashevillage Institute and Kleiwerks International. She is an avid mud mama, international activist, designer, teacher, and community organizer whose work has generated natural building movements amongst hundreds of thousands of people from over 52 countries. Outside of the mud, Janell is most at home walking barefoot in the mountains, fermenting anything she can, and eating amongst friends.
Jerry Donoghue
is a
communication coach
who helps people learn to speak from their hearts with compassion. He helps people apply the powerful Compassionate Communication model (Nonviolent communication) to their lives. In 2010 he decided the most self compassionate and empowering thing he could do was grow his own food. Using his long standing interest in permaculture, he embarked on the journey of seeing how much food he could grown on a 1/10 of an acre city lot using organic practices. The lot was mostly grass on a slope. He installed a water catchment system that utilizes gravity to disperse water throughout the garden. The results are a steady supply of fresh organic food which he grows in all four season.
Joe Dofflemyer has been a Project Director for Grass to Greens and Asheville Green Opportunities. He co-founded Yellowroot Farm at Earthaven Ecovillage, has managed the Bountiful Cities Project's Pearson Garden, and installed gardens and edible landscapes around Asheville. Joe loves fermenting things and making new handles for old broken shovels.
Keri Evjy is co-founder of Herban Farmacy, an herbal CSA, as well as Healing Roots Design, a triple bottom line enterprise that promotes healthy human communities through education, demonstration, and collaboration on ecological design. Keri worked with the National Gardening Association, and graduated from Yestermorrow Design/Build School, and Kleiwerks International Permaculture Program. She is a Certified Clinical Herbalist from the Appalachian School of Holistic Herbalism and a graduate of the Chestnut School of Herbal Medicine.
Lee Walker Warren has been homesteading and farming in cooperative community for more than 15 years. She is the Co-founder and Co-director of SOIL, School of Integrated Living, which teaches organic food production, regenerative systems, and community living, at Earthaven Ecovillage, a 320-acre permaculture community in the Appalachian mountains of Western NC. Lee is also an herbalist, writer, teacher, and food activist, with an avid interest in conscious relationship, right livelihood, and women's empowerment. She is the co-founder, in 2004, and manager of Imani Farm, a pasture-based cooperative farm (also at Earthaven Ecovillage) focused on milk and egg production, has run internship programs for 10 years, and is the Program Coordinator for the Southeast Women's Herbal Conference. More information at reclaimingwisdom.com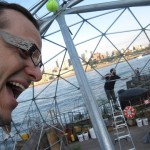 Lonny Grafman is Founder and President of the Appropedia Foundation, sharing knowledge to build rich, sustainable lives. Lonny has taught courses at universities in three countries and facilitated interactive workshops in many locations. He has worked, and led teams, on hundreds of domestic and international projects across a broad spectrum of sustainability – from solar power to earthen construction, from micro-hydro power to rainwater catchment. Lonny is also an Instructor of Environmental Resources Engineering and Appropriate Technology at Humboldt State University; the co-founder of a summer abroad, full immersion, Spanish language and appropriate technology program in Mexico and Dominican Republic; the Advisor for the Waterpod and the Campus Center for Appropriate Technology; and the Executive Editor of the International Journal for Service Learning in Engineering. Throughout all of these technology implementations, he has found the most vital component to be community.
Marc Williams is an ethnobotanist. He has studied the people plant connection intensively while learning to employ botanicals for food, medicine, and beauty. His training includes a Bachelor's degree in Environmental Studies concentrating in Sustainable Agriculture from Warren Wilson College and a Master's degree in Appalachian Studies concentrating in Sustainable Development with a minor in Geography and Planning from Appalachian State University. He has spent over a decade working at a multitude of restaurants, various farms, and travels throughout 23 countries in North/Central America and Europe. Marc is also Executive Director of Plants and Healers International www.plantsandhealers.org and on the Board of Directors of Appalachian Institute for Mountain Studies. He has taught hundreds of people about the marvelous world of plants, people and their interface with over 50 organizations in the last few years and online at the website www.botanyeveryday.com .  His greatest hope is that his efforts may help improve our current challenging global ecological situation.
Marnie Muller, MLA specializes in two-dimensional and three-dimensional sacred geometry, and hands-on geometry workshops, including Opening the Golden Doors©, focusing on the Golden Proportion. She is co-director of Geometry of Nature, LLC. Marnie co-developed and produces the innovative Aboard Spaceship Earth Global Studies Kit©, which includes hands-on and digital materials focusing on Buckminster Fuller's highly accurate Dymaxion World Map – of our One Earth Island. She also designed and installed the outdoor Universe Timescale Walk where she invites participants to "Start with the Universe…" and then contemplatively inquire: How best do we humans participate in the Sacred Community of Universe? For the Black Mountain College Museum + Art Center (BMC), Marnie designed and installed 3-D geometric forms and narratives for the 2005 Exploring the Genius of Buckminster Fuller Exhibit; co-coordinated Design Science Day for the BMC 2012 Conference; and taught at the BMC National Endowment for the Arts Summer Institute. www.geometryofnature.com
Meka Bunch has been teaching with Ashevillage since day one. He has been an avid natural builder since 1997 when he began the creation of a gorgeous cob studio in Wolf Creek, Oregon. Ever since, he has been muddin' it up, creating public community kiosks, benches, sweat lodges, wood-fired baking ovens and small living spaces. Meka has worked with Kleiwerks International and other community groups in Argentina, Brazil, Thailand, Oregon, California and North Carolina. He loves working with others who are excited about implementing sustainable practices into their lives. www.astisanbuilderscollective.org
Mike Fortune is a 6th generation resident of the southern Appalachian highlands.  Spending his youth raising christmas trees with his family in Brevard, Mike began organic farming shortly after college in 2002.  He founded Green Hill Urban Farm in 2005, and has specialized in wholesale business with restaruants and distributors during that time.  He has has managed numerous plots on six different and unique properties in four counties of WNC, trying to help supply the Asheville area's ever increasing demand for locally produced foods.
Mollie Curry has been teaching with Ashevillage and Kleiwerks International since day one. She is founder of Earth Circle Natural Building, and co-founder of MudStrawLove with her partner Steve. Mollie started her career in natural building in 1996, and has been teaching and building throughout the southeastern United States ever since. Mollie teaches cob, plastering, straw bale, straw-clay, earthen paint, earthbag, and carpentry, as well as permaculture. www.mudstrawlove.com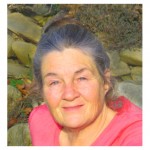 Patricia Allison has been a lead instructor with Ashevillage since our founding in 2006. She has been sharing Permaculture with thousands of people since 1994. Patricia travels and teaches educational programs throughout the Southeast, inspiring people to deepen their connection to earth and ecological living. Patricia has been a member of Earthaven Ecovillage for 15 years  –- a Permaculture-based intentional community in the mountains of Western North Carolina.
Rebecca Vann is an herbalist of 15 years, gaining her wisdom through several teachers in the Blue Ridge Province.  Rebecca currently lives at Sacred Mountain Sanctuary with her children and is extensively involved in stewarding the biodynamic farm and retreat center at SMS. Her work includes growing medicinal herbs as part of her involvement with two grower cooperatives, BotaniPharm Goldenseal growers cooperative and Appalachian Botanical Alliance. She also teaches various classes on Herbalism at The Blue Ridge School of Herbal Medicine and AB Tech and works in the lab at BotaniPharm.
Sandor Ellix Katz has been an instructor with Ashevillage since it's founding in 2006. He is a fermentation revivalist, activist, and author, who travels widely teaching and sharing fermentation skills. His passion for fermentation developed out of his interests in food, nutrition, and gardening. His books are Wild Fermentation: The Flavor, Nutrition, and Craft of Live-Culture Foods, The Revolution Will Not Be Microwaved: Inside America's Underground Food Movements, and The Art of Fermentation. Sandor has been featured on NPR and has taught hundreds of workshops across the country. Sandor lives in central Tennessee. His website is www.wildfermentation.com.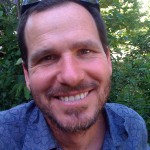 Steveo Brodmerkel is a builder, building troubleshooter, and natural building instructor with Kleiwerks International and The Natural Building School. He has been involved with Ashevillage since day one, and brings extraordinary building systems knowledge, and a keen knack for distilling the 'essence' so participants can easily learn. Steveo's very first natural building project is one of the nation's finest examples of how to build beautifully with mud.
Steve Kemble has taught with the Ashevillage Institute since 2006. With his partner, Mollie Curry, Steve co-founded MudStrawLove, a design/build company that specializes in natural building. He is an engineer who has been consulting on, designing, and constructing natural buildings since 1990. When the strawbale revival started, Steve attended the first ever class on the subject, immediately went home and designed his own house, then hosted the second ever strawbale workshop the following year. Steve has produced two landmark videos and a booklet on straw bale construction. Last, but not least, he is an African drummer aficionado, living in Asheville, North Carolina. www.mudstrawlove.com
Steve Rice is one of the largest producers of shitake mushrooms in the state. He is the president of the NC Mushroom Growers Association. Steve runs Rice Family Farm, offers tours and sells at Farmer's Markets. He encourages farmers throughout the region to start their own mini shiitake farms to increase mushroom consumption through the promotion of the culinary and health benefits of NC farm grown mushrooms.
Zev Friedman is a leading permaculture practitioner, designer, researcher and teacher in Western North Carolina. He specializes in forest agriculture, myco-forestry, and the marrying of ancestral hand skills with whole systems thinking. Zev is active as a consultant and work manager in neighborhood and community scale projects in Asheville. He works with Living Systems Design and Transition Asheville.