---
Founding Director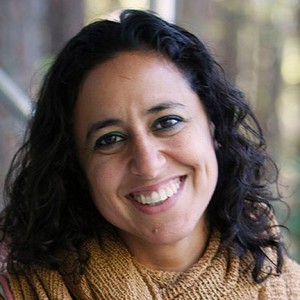 Janell Kapoor is an international mud mama turned planetary priestess of the earthy & erotic arts. As founding director of Ashevillage Sanctuary, a once dilapidated junkyard, now Goddess Sanctuary & Eco-Urban Homestead, Janell acts as a personal & community catalyst, systems strategist designer & motivational speaker. Her passion centers around helping visionary changemakers to clear their ancestral, soul & womb blocks so they can be in their greatest service. Janell organizes & hosts online & in-person retreats, coaching sessions & a podcast on: the intersectionality of human evolution, modern indigineity, women's sexuality, orgasm as prayer & connecting with our sensually sovereign selves. Janell is dedicated to human evolutionary homecoming for planetary coherence.
In a recent lifetime, Janell was founder of the Permaculture School, Whole Earth Summit & Kleiwerks International, which conducted hands-on trainings that catalyzed regional natural building movements with people from over 52 countries.
Janell lives in Asheville, NC, surrounded by the oldest mountains on the planet.
---
Our people
Sometimes the word 'community', or even the word 'we' can be confusing & leaves much for interpretation, especially on a property that is privately owned. That said, here's our attempt at clarifying who 'we' are.
• Over the years, Ashevillage (what was then an Institute) worked with a good 60+ local & global teachers who specialized in ecological arts, permaculture, homesteading & food as medicine. We had a staff to support our programs. We have since shifted…
• We simplified our operating model & have settled into a new (perhaps deepened level of) our purpose. We now run as Ashevillage Sanctuary & are made up of 12 residents & managers; 5 seasonal worktraders & a few 'glampers'; practitioners of the healing arts; local friends & extended community who come to events & just come; visitors from other places who participate in our quarterly retreats.
• We are about to start a membership — stay tuned!
---
Contact
You can reach us at info@ashevillage.org.